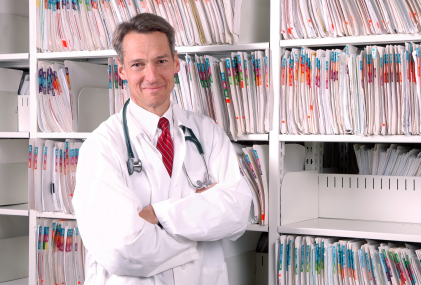 Important: For existing records accounts, please Existing Accounts to be redirected to our Customer Portal
For Custodial of Records:
If you are here to retrieve your medical records from a closed practice/hospital, below is the process you must follow to obtain them.
Download, print and fill in the Patient Authorization for Release of Medical Records Form in its entirety.
You must obtain a high-quality photocopy of your government-issued photo ID.  That can be your driver's license or your passport information page. This must accompany the release document.
You must combine your ID photocopy and the ORIGINAL signed Patient Authorization for Release of Medical Records Form and send both by standard USPS mail to the following address.
Medical Records Fulfillment
PO Box 550748
Houston, TX 77255. You may also fax to (281) 758-8316, or if you choose to communicate via email for any part of this process, please use medicalrecords@veritrust.net to do so. Do NOT send medical records-related information to any other support email.
Once the signed form is received, you will be provided with a secure link where you will be able to provide payment.
Please allow 15 days for processing your request from the date VeriTrust receives a signed release and proper identification.
If you have any questions, you may contact us at (713) 263-9000 or at medicalrecords@veritrust.net.