Expert Scanning Services for Fast and Secure Access to Data
Document Scanning Services
Veritrust can deliver an easy, affordable and efficient scanning solution to improve the management of your business records.
Our service offerings include:
Secure Off-site Scanning Services
On-site Scanning Services
High Volume / High Speed Document Scanning
Digitization and Electronic Document Processing
Wide Format Scanning
Document Indexing
Full Text OCR
Once your documents are converted into digital images, Veritrust offers secure management solutions either through our Software-as-a-Service ECM platform or through the deployment of an ECM solution at your location.
Improved Document Management
By providing easy, secure and affordable document imaging and scanning solutions, VeriTrust enables you to take control of your document management program and move one step closer towards achieving a paperless office.

Facilitate
Document
Workflows

Mitigate
Risk

Reclaim Vital
Office Space

Reduce Cost
and Time
Scan on Demand
4-Hour Access to Data
Have you experienced that immediate, vital need for information stored in an important document? During litigation and audits, records not produced in a timely manner can prove costly to your business. Easy and convenient access to your records ensures compliance and helps support your business processes.
Scanning Of Archival Records
VeriTrust's Scan on Demand service allows for the instant access of your archival records from any location at any time. This integrated solution combines the security and affordability of records storage with the accessibility of document scanning. When a document is requested, we retrieve the hardcopy paper record from its VeriTrust Records Center location and scan it to an electronic file format of your choice. The electronic document is then uploaded to our secure digital repository or emailed to the authorized requestor.
Instant Access To Your Documents
Documents in motion tend to stay in motion. Easily accessible electronic files help support your workflow processes and eliminate the headaches of the paper shuffle. Scanned documents can even be merged into your litigation support or project management software. Scan on Demand facilitates the easy sharing of files across multiple locations and reduces the burdens of a paper intensive office.
To find out more about VeriTrust's Scan on Demand service, contact us by phone or fill in the form on the page.
Veritrust specializes in document conversion for active or archived:
Medical Records
Invoices
Work Orders
Land & Well Files
Engineering Drawings
Human Resources Files
Veritrust's SaaS ECM solution will allow for 24/7 online access to your electronic documents without additional investment in hardware, software, IT personnel or ongoing maintenance fees.
Electronic Document Management Solutions
Securely Manage Your Vital Data
Looking to control access and enhance security for your scanned and electronic documents? Veritrust can deploy a simple, efficient Electronic Content Management System that will satisfy your organization's information security policies. The application utilizes 256-bit encryption, its support Secure Sockets layers along with session-source validation and IP address limiting, guarantees secure access from authorized locations. Data can be collected and reports generated to assist in complying with many of the governmental regulations.
Scalability & Integration
Veritrust's Electronic Content Management application can run on a single desktop computer or can be deployed in a networked configuration to support thousands of users in single or distributed locations. The application can scale across multiple servers to support any size organization.
Out of the Box, our Electronic Content Management application works with Microsoft® Office and files can be uploaded via Microsoft Office tool bar and menus. Other line of business applications can be image enabled via the point-and-click integration module and API tool kit.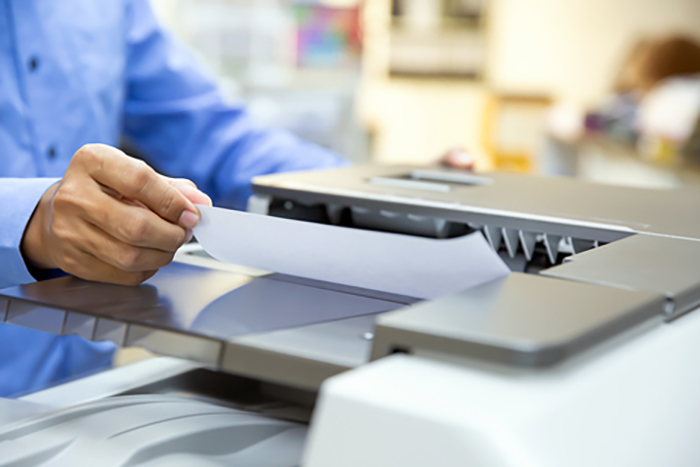 Software-As-A-Service (SaaS) ECM Platform
Looking for an Electronic Content Management Solution that can be deployed quickly and without any capital expenditures?
Conveniently Store And Securely Access Your Data
Organizations are scanning their paper documents in order to have immediate access to relevant business information. However, in many cases this information is being stored on shared drives, portable media or on multiple desktops and has become a hindrance to both IT and Legal departments.
Veritrust's SaaS ECM solution will allow for 24/7 online access to your electronic documents without additional investment in hardware, software, IT personnel or ongoing maintenance fees. When utilized with our document scanning services, and off-site records and document manage- ment services, Veritrust can enhance your existing document management strategies with a comprehensive, and cost-effective solution.
The Benefits Of SaaS ECM
Our SaaS ECM solution allows you to instantaneously access and manage your corporate information easier by providing a secure repository to store, manage and retain your critical information throughout the lifecycle of your documents. Veritrust's scalable and maintenance-free SaaS ECM frees your IT department from managing ever growing amounts of data without sacrificing information access and security. Effectively, you can convert your capital expenditures into a tax deductible operating expenses.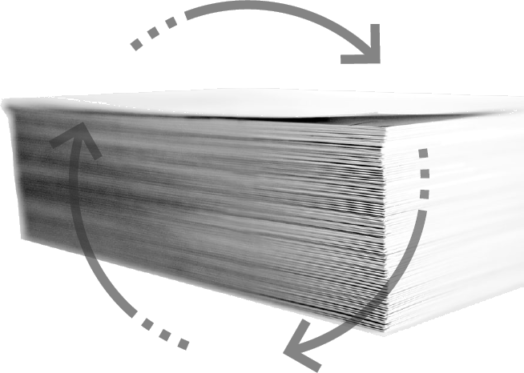 Our Solutions
Our resources and consultative approach, leave you with the most tailored and cost effective solution for your business, industry and market.
Learn More about Our Solutions
Our Services
For more than 20 years, we have been Houston's trusted partner to manage and protect information assets for many businesses, including Fortune 100 companies.
Learn More about Our Services
Our Service Areas
Our local presence allows us to fully understand the market and industries we service; enabling a trusted partnership that delivers desired results.