Secure, convenient medical records management that is cost effective.
HIPAA Compliant Solutions
We understand your need to have readily available files, while keeping billing and patient information strictly confidential. A need for compliant and efficient handling of records and PHI.
VeriTrust offers solutions that allow your practice/medical facility to maintain compliance, create efficient and cost-effective processes and maximize the use of your space through offsite-storage.
With a complete healthcare information service offering, VeriTrust is able to serve:
National Hospital Chains
Surgical Centers
Private Practices
Retiring Physicians
Our staff is HIPAA trained, certified and recertified on an annual basis. Our facilities are highly secure and protected by surveillance, perimeter systems and role based card access. For additional security we operate in unmarked facilities and transport with unmarked vehicles.
Immediate
and Secure
Retrieval
Meet Retention
and Compliance
Reclaim Vital
Office Space
Reduce Cost
and Increase
Efficiency
We're certified and compliant
Retrieve Your Files When You Need Them
With VeriTrust you never have to worry about waiting a long time to receive a document. Each records box that we store is barcoded and tracked, which enables us to easily locate and retrieve your files.
Many Access Options to Your Records
When you need a document in-hand quickly, our transportation specialists will get it to you, either via secure scan on demand, or by direct delivery to your office on the same day (rush) or the next day (standard). You can also have pre-scheduled pick-up and delivery schedules.
If you need access to many of your records at once, you can visit a viewing room at our location, where we bring you any documents that you request.
Scan On Demand 4-Hour Access to Data
Easy and convenient access to your records ensures compliance and helps support your needs and processes.

File/Box Level IndexingEasily identify and categorize

Scan on DemandFast and Secure Digital Access

Secure Online PortalWith role-based privileges
Already in a contract? No problem, VeriTrust provides options that allow you to easily transition out, to begin enjoying VeriTrust's service right away. Our dedicated transition team will manage the switch.
Scan on Demand
Scanning Of Archival Records
VeriTrust's Scan on Demand service allows for the instant access of your archival records from any location at any time. This integrated solution combines the security and affordability of records storage with the accessibility of document scanning. When a document is requested, we retrieve the hardcopy paper record from its VeriTrust Records Center location and scan it to an electronic file format of your choice. The electronic document is then uploaded to our secure digital repository or emailed to the authorized requestor.
Instant Access To Your Documents
Documents in motion tend to stay in motion. Easily accessible electronic files help support your workflow processes and eliminate the headaches of the paper shuffle. Scan on Demand facilitates the easy sharing of files across multiple locations and reduces the burdens of a paper intensive facility.
To find out more about VeriTrust's Scan on Demand service, contact us by phone or fill in the form on the page.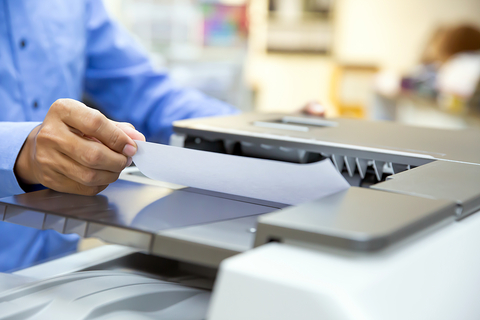 Custodian of Record/ROI Solutions
Secure Storage
Your patient records are properly stored, processed and classified in a highly secured and HIPAA Compliant storage facility.
Release of Information
Upon request by patient or authorized requestor, medical records may be released, through proper Release of Information forms and authorization. VeriTrust has the ability to handle this process efficiently and maintaining full compliance.
Secure Destruction
Safely dispose of information and protect your business against information breach and identity theft, with secure and certified document shredding from VeriTrust. Once your patient records have met their retention cycle, VeriTrust can securely destroy paper records and properly delete electronic file data, in order to mitigate risk.
To find out more about VeriTrust's Custodian of Record service, contact us by phone or fill in the form on the page.

Ability to Close Practicewith the assurance of proper records retention and destruction

Seamless Continuityof patient care, through compliant records access, ROI

Secure Destructionto mitigate risk and to meet retention requirements
Complete healthcare records management with VeriTrust
We offer extended solutions for your records management needs, completed by subject-matter experts, who comply with best practices.
Chain of custody tracking and protection solutions
Hardcopy records, chart and X-ray storage
Pathology blocks and slide storage
Records indexing, retrieval and secure delivery
Scanning, imaging and hosting of charts and medical records
Custodian of Records services
Fireproof vault protection and rotation of healthcare backup media
Online cloud backup solutions
Patient record and release of information services
Support for records related indexing, moving and boxing projects
Contact us to discuss your particular needs.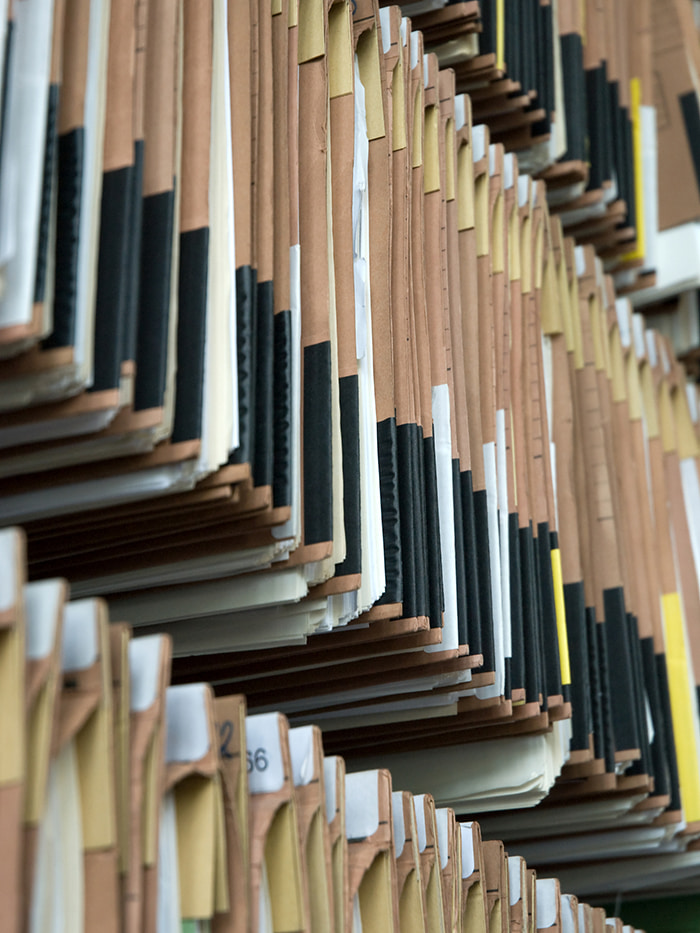 Our Solutions
Our resources and consultative approach, leave you with the most tailored and cost effective solution for your business, industry and market.
Learn More about Our Solutions
Our Services
For more than 20 years, we have been Houston's trusted partner to manage and protect information assets for many businesses, including Fortune 100 companies.
Learn More about Our Services
Our Service Areas
Our local presence allows us to fully understand the market and industries we service; enabling a trusted partnership that delivers desired results.