We understand the need for accurate and timely, data driven decisions
Complete energy records management with VeriTrust
We offer extended solutions for your records management needs, completed by subject-matter experts, who comply with best practices.
Manifesting
Boxed records reconciliation
Taxonomies (creation/management)
Large format scanning
Flatbed scanning
Comprehensive data reporting
Data capture for well log headers
Contact us to discuss your particular needs.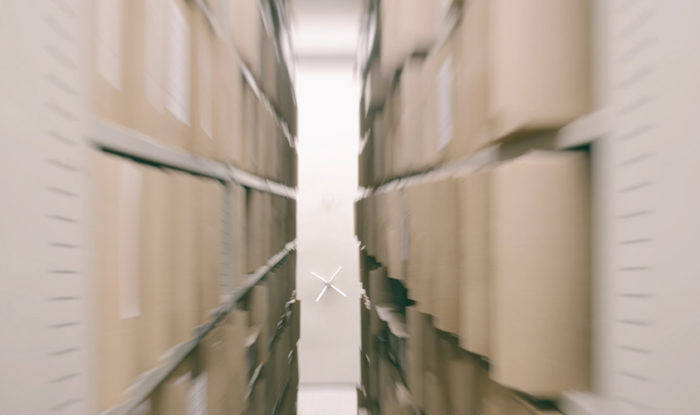 VeriTrust provides to our agency the Secure Records Storage and Management Services that have involved the special project of permanently protecting very old records. We have used the digital record storage as well as the shred bin services with great satisfaction.

Customer service was an important factor in our decision to select VeriTrust. We highly recommend VeriTrust for secure records storage and management services.

Adoption Agency (Houston, TX), Program Director/Compliance
For the past 10 years, you all do a great job of getting our recycling and destruction bins picked up timely. Also when it comes to requesting offsite files or if we need them to get picked up, you all are very responsive in your communications and deliveries.

In addition, when it comes to pricing, you offer the most competitive rates.

VeriTrust is a great company. Every business should consider your services.

CPAs and Advisors Firm (Houston, TX), Operations Supervisor
I completely enjoyed talking with you and so appreciate the patience and assistance you showed me while guiding me through the (very friendly, easy to use) software.

Thanks again. I am fortunate to work with such a great team as you all at VeriTrust.

Fortune 100 Healthcare Provider, Information Resource Manager
We recently changed document shredding vendors to VeriTrust. On the part of VeriTrust, the implementation/installation phase of this transition was flawless. In fact, the VeriTrust operational team servicing the Austin area adjusted to change order requests made onsite during the deliveries with incredible agility. Additionally, we have enjoyed a superb level of service thus far. Given the professionalism of the team, we anticipate this service level to continue for the foreseeable future.

Health Centers (Austin, TX), Purchasing Manager
We appreciate your staff's continued devotion and support.

Oil & Gas Company (Headquartered in Houston, TX), Records Administrator
Learn More About VeriTrust
A Personalized Approach You Can Trust
By focusing on the Greater Houston Area, VeriTrust provides exceptional local service with a personal touch. When you call us, you speak to a real person, right away. If you have a records management problem, we are pompt and responsive. You receive a consultative service that looks out for your best interest and security. Find out how we can protect your business information and reputation through our secure and confidential document shredding services.
Our Solutions
Our resources and consultative approach, leave you with the most tailored and cost effective solution for your business, industry and market.
Learn More about Our Solutions
Our Services
For more than 20 years, we have been Houston's trusted partner to manage and protect information assets for many businesses, including Fortune 100 companies.
Learn More about Our Services
Our Service Areas
Our local presence allows us to fully understand the market and industries we service; enabling a trusted partnership that delivers desired results.